OKA Design Co.,Ltd. Company Profile
---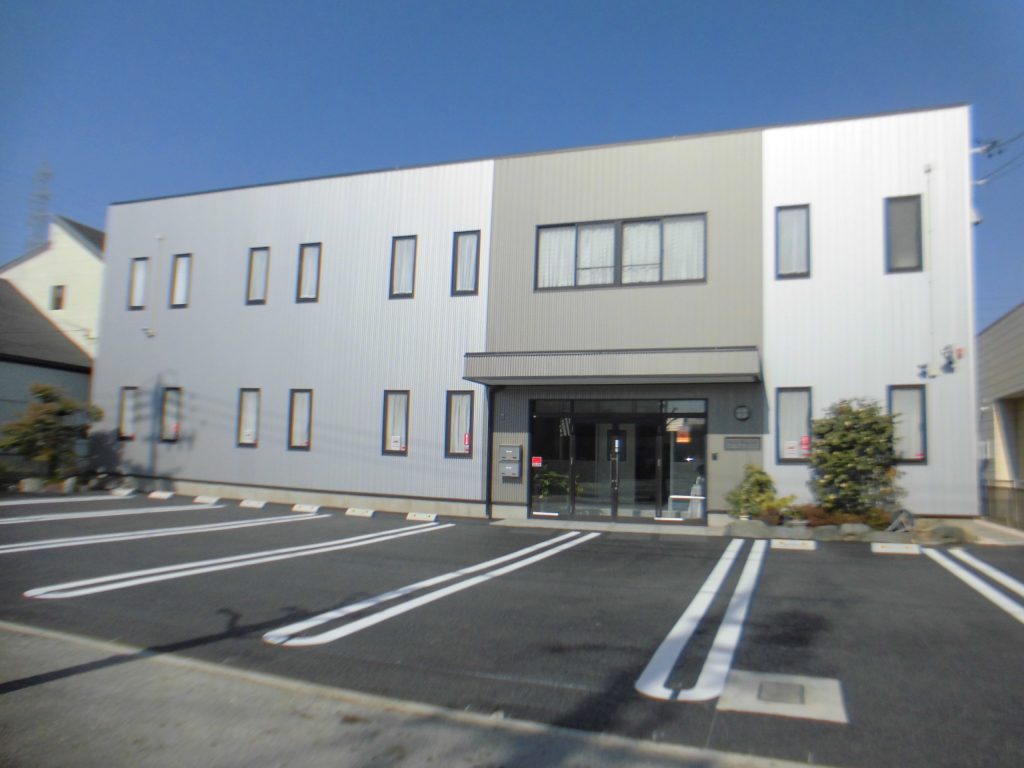 President's message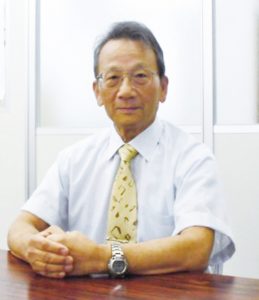 Since OKA design was founded in 1983, the aspiration of its leaders has been to aim to be "a company which will, as a bearer of rich machine culture, continue to contribute to society through sincerity and its corporate culture". We have responded to recent social trends by opening our doors wide to admit non-Japanese person- nel, and since 2017, have employed first-class non-Japanese work- ers in an effort to bring superior machinery engineers into our company.
We will strive to hire more superior non-Japanese employees and continue to introduce many people to Japan's superior technologies as we endeavor to become a company that will be indispensable for society.
Representative Director and President OKA YOSHIO
Mission Statement
Be a company which will, as a bearer of rich machine culture, continue to contribute to society through sincerity and its corporate culture.
Management Policy
Aim to become a self-reliant enterprise of autonomous personnel.
Aim to refine our skills and characters to form a group of trusted engineers.
Aim to be an enterprise that values contributing to its surrounding regions.
With environmental proclamations as our reference point, aggressively and systematically tackle environmental problems.
Aim to be a venerable company that will develop forever.
To be a company that constantly reforms its management and innovates to grow sustainably into the distant future.
Corporate planning
1. Balance sheet goals B/S
2. Profit/loss goals P/L
3. Fund-management C/F
4. Business scale Business Scale
5. Prior investment in people, materials and money
Description of business
OKA Design is a machinery designer and manufacturer that, beginning at the conceptualiza- tion stage, designs production equipment, jigs, etc. used in the world's factories.
1.Design, manufacturing, and sale of machinery.
2.Dispatching full time engineers to perform outside work (Worker dispatching business Ha-23-301466, Fee-charging employment agency 23-yu-301321)
Engineer training program – OKA Design College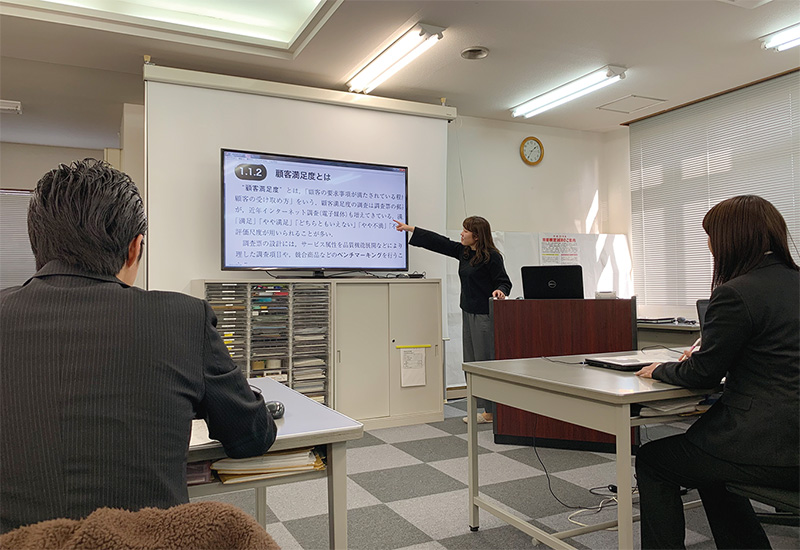 What is the Oka Design College engineer training program
A completely OFF-JT (Off the Job Training) practical training period of 12 months is set and even novice machine design students are guided by professional machine designers who clearly explain everything from the way to read machine drawings which is the basic skill to practical knowledge of equipment design.
Classes are held to prepare students for qualification examina- tions in machine design and quality control, so even after the training period has ended, they can plan to further improve their skills as machine design engineers.
The lecturers are veterans with many years of design experience.
Aims of the training
As basic knowledge of machine technologies, PC opera- tion, preparing drawings by operating 2D and 3D CAD, mechanical engineering, quality control, etc. are studied.
Business etiquette rules are studied in order to improve team work ability and human relations ability which are needed to live in society.
Its aim is to improve Japanese language ability to a level necessary to work in the field of machine technol- ogies.
Contents of training by OKA Design
| | |
| --- | --- |
| General education courses | Company policies, workplace regulations, life-plan- ning, business etiquette, etc. |
| PC class | Touch-typing, Word, Excel, PowerPoint, etc. |
| CAD class | Skill training-2D-CAD(NADAMS)operation Academic subject-skill testing (machine drawing) knowledge |
| Mechanical engineering | Machine elements, Material dynamics, Industrial materials, Construction methods, Mechanical drawing |
| Electrical engineering | Control instruments, circuits, PCs |
| Quality control | QC methods, process analysis |
| Language classes | English class for Japanese students, Japanese or English class for non-Japanese students |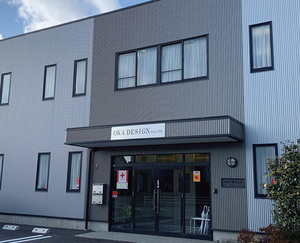 Head office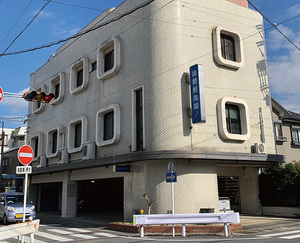 Ikehata Office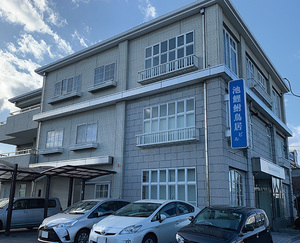 Torii Office
Views of training at the Training Center
View of work
Two Vietnamese graduates of the Hanoi University of Science and Technology are now working as engineers along with Japanese personnel.
Non-Japanese support system
Residences (There are private homes and a dormitory system)
It provides various types of support enabling them to work here without concern by helping them com-
plete procedures necessary for them to live in Japan and teaching them rules governing daily life in Japan.
Company Profile
Company Name

OKA Design Co., Ltd.

Representative

Yoshio Oka, Representative Director

Founded

March 1983

Capital

20 million yen

Employees

151 (As of April 1, 2018)

Major customers

Denso Corporation
AISIN AW Co., Ltd.
LIXIL Corporation
Toyota Auto Body Co., Ltd.
Aisin Seiki Co., Ltd.
Other superior companies

Bankers

MUFG Bank, Chiryu Branch Imamura Branch,
Okazaki SHINKIN Bank Kariya Branch,
Sumitomo Mitsui Banking

URL

https://www.oka-design.co.jp
Company Profile
OKA Design is located in Aichi Prefecture in Japan.
The nearest airport is Chubu Centrair International Airport
It takes about 1 hour to travel from Chubu Centrair International Airport to the head office of OKA Design by car or by Meitetsu Railway
Head office(general affairs and sales)

4-53 Higashikamishigehara, Chiryu-shi,Aichi-ken, 472-0054 Japan
TEL:+81-566-83-1681
FAX:+81-566-83-0868(switchboard)
+81-566-91-6858(General Affairs)

Ikehata Office (Training Center)

Chiryu Ikehata Building, 3-35-1 Ikehata, Chiryu-shi, Aichi-ken, 472-0025 Japan TEL:+81-566-93-2550 FAX:+81-566-93-2551

Torii Office (Equipment Design Office)

Chiryu Torii Building, 1-18-5 Torii, Chiryu-shi, Aichi-ken, 472-0025 Japan TEL:+81-566-45-7302 FAX:+81-566-45-7303